Your Flash Player is out of date please update now:
.
The Simpsons 1006 D'oh-In in the Wind
Times Watched: 484563
Comments: 47
Rating: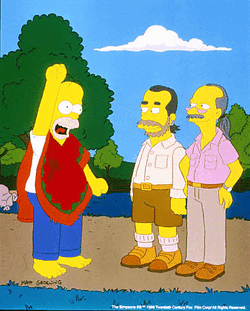 Homer sets out to determine what his middle initial stands for, but in the process, delves into the old free-spirit ways of hippies, inspired by his mother's radical past and former associates. Guest starring George Carlin as Munchie and Martin Mull as Seth.
You must be logged in to comment.