Your Flash Player is out of date please update now:
.
The Simpsons 401 Kamp Krusty
Times Watched: 541550
Comments: 58
Rating: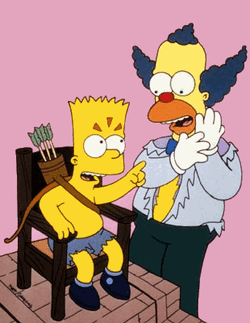 Bart and Lisa spend six weeks at Camp Krusty. However, the camp is not what it seems, as Bart and Lisa quickly find out.
You must be logged in to comment.