Your Flash Player is out of date please update now:
.
2123 Judge Me Tender
Times Watched: 1584538
Comments: 200
Rating: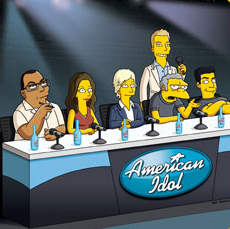 After displaying a talent for judging contests, Moe is invited to appear on "American Idol"; Homer gets on Marge's nerves when he spends too much time at home.
You must be logged in to comment.