Your Flash Player is out of date please update now:
.
The Simpsons 1311 The Bart Wants What it Wants
Times Watched: 496789
Comments: 47
Rating: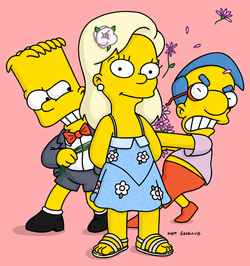 Bart develops a crush on Ranier Wolfcastle's daughter Greta. After hastily deciding he's not ready for love, he dumps her, only to change his mind later. But by then Greta only has eyes for one - Milhouse - and a trip to the set of Ranier's latest movie in Canada isn't enough to win her back.
You must be logged in to comment.